WHAT IS THE PROJECT TITO?
What is the goal of the Project Tito?
The goal is to plant Croatia's First Presbyterian Church
The Project Tito aims to plant Croatia's First Presbyterian Church in the city of Zagreb. The aim is to have a reformed theology church in the country, persevering in the doctrine of the apostles, marked by hard-working faith, missionary heart, selfless love and firm hope. To this end, Project Tito will send a couple of missionaries to Croatia, who will work to fulfill the biblical mission of evangelization, discipleship and the formation of leaders.
This is a Project of the BRAZILIAN PRESBYTERIAN CHURCH, accredited by APMT, supported by PARTNERS who love Christ and rejoice in the proclamation of the Gospel.
WHO IS THE MISSIONARY WHO WILL BE IN CROATIA?
Eurípedes Araújo Dantas is a Presbyterian Pastor, graduated from José Manoel da Conceição Presbyterian Seminary - JMC. And Esther Asvolinsque Dantas has a degree in Social Work from UFMT and works with youth and children in the local Church. They are currently in Ireland to learn English.
How can I be a part of the project?
A "missionary project" is an initiative of the Church of Christ. For this reason, it is a collective work, with the involvement of many people: some working in the local church, ensuring the sustenance of the work, and others going to the cross-cultural fields, being able to dedicate themselves to preaching the Word of God with greater tranquility, trusting those who stayed to give the necessary support and sustenance.
Register your partnership here:
Send your mission offer to Project Tito:
Caixa Econômica Federal
Agência: 0686 / Operação: 001
Conta corrente: 2716-1
Titular: Eurípedes Araújo Dantas
CPF: 667.182.791-53
Banco do Brasil
Agência: 1216-5
Conta poupança: 112043-3 / Variação: 51
Titular: Esther Asvolinsque dos S. Dantas
CPF: 018.392.421-59
PIX (only Brazil)
Make your offer by typing the Pix key or reading the QRCode through your bank's application.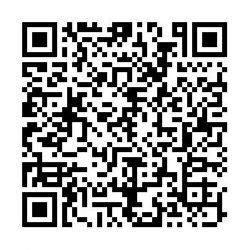 Project Tito has a Mobilizing Committee that provides the necessary support
for the work of the field missionary and partners.

This commission works in the areas of communication, administration, prayer and care,
in order to allow the missionary to focus on evangelistic work.

ADMINISTRATIVE TEAM LEADER
COMMUNICATION TEAM LEADER
How will God use the pandemic to expand His kingdom?